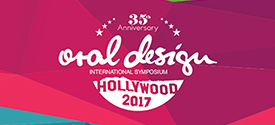 WorkNC Dental, a computer-aided-manufacturing (CAM) solution tailored specifically for the dental industry, by Vero Software, will be exhibited Sept. 13-16 at the 35th Anniversary Oral Design International Symposium at the Loews Hollywood Hotel, in Hollywood, Calif.
Crown and Bridge High speed milling in resin with WorkNC Dental on a Mikron® HSM 400 machine tool. WorkNC Dental is compatible with all kinds of new type of materials with smooth and accurate toolpaths.
Perfit Dental Solutions have teamed up with CAD/CAM software heavyweight WorkNC Dental…saying it is crucial for their workflow.