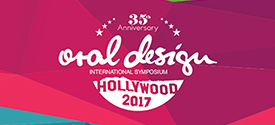 WorkNC Dental, a computer-aided-manufacturing (CAM) solution tailored specifically for the dental industry, by Vero Software, will be exhibited Sept. 13-16 at the 35th Anniversary Oral Design International Symposium at the Loews Hollywood Hotel, in Hollywood, Calif.
Noritake Katana is using a Roland DWX 50 5-Axis milling with WorkNC Dental for accurate Zirconia crown and Bridges. WorkNC Dental runs automatic 5 axis undercuts toolpaths for a perfect surface quality and fitting.
Perfit Dental Solutions have teamed up with CAD/CAM software heavyweight WorkNC Dental…saying it is crucial for their workflow.