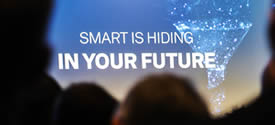 "Data can save the future of manufacturing." Those are the words of keynote speaker Norbert Hanke at a major Hexagon event which showed an insight into the future of manufacturing and addressed new ways to achieve a competitive edge. "Data will power a successful digital ecosystem which is smart and fully connected."
4-Axis Crown and Bridge High speed milling in Cobalt Chrome with WorkNC Dental on a Wissner® machine tool. WorkNC Dental is the specialist for Hard material milling with reduced milling time and very high surface quality.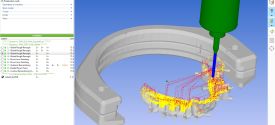 A dental laboratory used WorkNC Dental in a pioneering project with newly-developed material to create a major prosthesis for a patient who had lost most of his teeth to Bruxism.