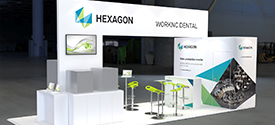 Visitors to the forthcoming Dental Forum 2020 exhibition in France will see how their machining times for prosthesis can be halved with WORKNC DENTAL, Hexagon's specialized CAM solution for the industry.
Crown and Bridge High speed milling in resin with WorkNC Dental on a Mikron® HSM 400 machine tool. WorkNC Dental is compatible with all kinds of new type of materials with smooth and accurate toolpaths.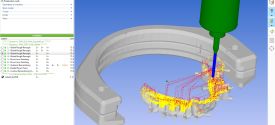 A dental laboratory used WorkNC Dental in a pioneering project with newly-developed material to create a major prosthesis for a patient who had lost most of his teeth to Bruxism.