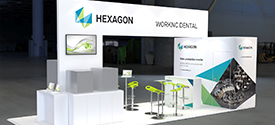 Visitors to the forthcoming Dental Forum 2020 exhibition in France will see how their machining times for prosthesis can be halved with WORKNC DENTAL, Hexagon's specialized CAM solution for the industry.
Noritake Katana is using a Roland DWX 50 5-Axis milling with WorkNC Dental for accurate Zirconia crown and Bridges. WorkNC Dental runs automatic 5 axis undercuts toolpaths for a perfect surface quality and fitting.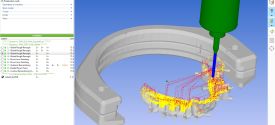 A dental laboratory used WorkNC Dental in a pioneering project with newly-developed material to create a major prosthesis for a patient who had lost most of his teeth to Bruxism.