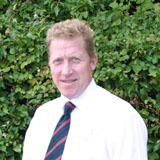 New General Manager for WORKNC Business
Vero Software has appointed Mr. Simon Lee as the General Manager of the recently acquired Sescoi business. Sescoi develops and sells the premium brands; WORKNC, WORKNC Dental, WORKPLAN and WorkXPLORE 3D.
Commenting on the appointment Richard Smith CEO of Vero Software said « Simon has very relevant and deep experience of CAM software. He will bring huge benefits to this business. As a user, customer, reseller and through many years developing international business, Simon will bring new energy and direction to the high quality team headquartered in Macon, France and represented globally via a comprehensive network of subsidiaries and resellers.» Simon Lee added: «I feel very privileged to be the new General Manager of Sescoi. Over the last few months since the acquisition, I have been working closely with the Sescoi team and have been greatly impressed both with the quality of the product range and the ability and commitment of the Sescoi teams around the World. I very much look forward to working with all of the stakeholders to build an even stronger business in the future.