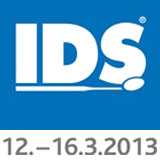 WORKNC Dental automated implant milling at IDS
WORKNC Dental CAD-CAM experts will be demonstrating the scanning and live machining of dental parts on the Sescoi booth F051 in Hall 11.1 at the upcoming IDS show in Cologne, Germany on 12-16 March, 2013.
Visitors to the show will be able to watch the whole production process, from scanning to milling the component. Using dental milling machines from Datron and Charlyrobot as examples, WORKNC Dental CAD-CAM experts will demonstrate how easily NC toolpaths generated by WORKNC Dental can run on all types and makes of milling machine, with no prior machining knowledge required.
The latest release of WORKNC Dental CAD-CAM software will be demonstrated. This new version includes features such as multi-threading, parallel processing and batch processing enabling fast calculations, and customized templates and part setups allowing more parts per block of material to be milled.
WORKNC Dental CAD-CAM experts will also show the latest developments in the WORKNC Dental automated implant module which simplifies the manufacturing of implants with its automatic import and nesting of each connector according to the scanned geometry of the implant. Dental professionals can ensure a perfect fit, regardless of the dental CAD system, and without having to change their existing equipment.
Free practical advice will also be available on the Sescoi IDS booth from the FDZ milling and service center, a WORKNC Dental user in Germany specializing in new materials and processes.